Therapy in York provided by York Stress and Trauma Centre. We offer psychotherapy to meet the needs of the 21st Century.
Gone are the days when people want and put up with cold and uncaring organisations providing manualised therapy, long waiting lists and fixed number of sessions.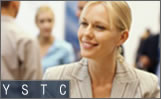 We offer individually tailored psychotherapy collaboratively created to meet your individualised needs. The basis of our psychotherapy is Cognitive Behavioural Therapy (CBT), Eye Movement Desensitisation and Reprocessing (EMDR) and Neuro Linguistic Programming (NLP).
These three core psychotherapies are supported by Motivational Interviewing, Hypnosis, Solution Focused Brief Therapy as and when required by the client.
Our aim is to provide up to the minute, useful and easily understood help to help you achieve the changes you want to make, whether that's to lift your depression, reduce your anxiety or give a speech, The York Stress and Trauma centre can help you. We also offer life coaching and performance enhancement.
If you would like further information either ring directly on 07717 854355 or simply complete our enquiry form.
Please feel free to browse our other pages which may provide further information on what is CBT? what is EMDR? What is NLP? What is Hypnosis? What is Motivational Interviewing? What is Solution Focused Brief Therapy. We also have some information on key conditions you or a member of your family may encounter in there lives.